Serving Tray - Personalized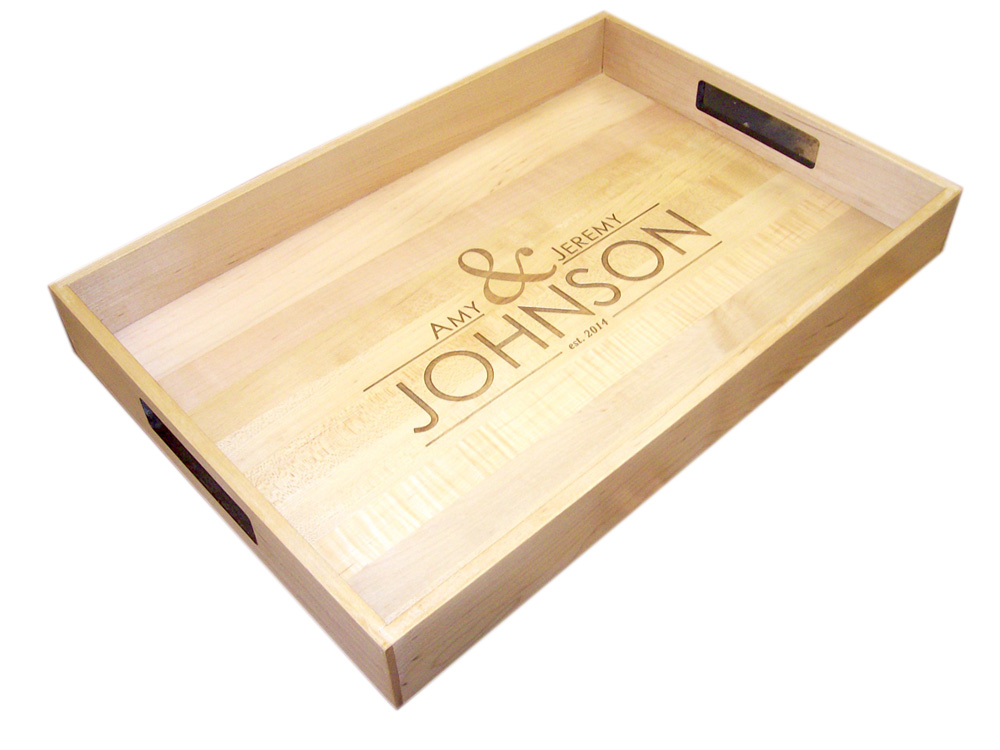 Serving Tray - Personalized
Serving Trays are hand-crafted maple wood and very sturdy, with two coats of polyurethane applied. Approximate size is 12"Wx18"Lx2"H

You can choose between customizing the above design or ordering a plain tray.
If ordering a custom tray, please fill out the form that appears before checkout.

Custom engraving orders other than what is listed will need to contact us for a quote.

Engraved trays need to be engraved before they are assembled/finished. Please allow 30 days for completion.